SINGING IS GOOD FOR YOUR ELF!
School children form nationwide virtual Christmas choir
Children's choirs from primary schools across the UK have been brought together by a nationwide music charity to bring some badly needed festive cheer to a country facing its first Christmas under the shadow of the Pandemic.
Water City Music says more than 1000 youngsters rehearsed in their school bubbles in preparation for a one-off presentation of the ever-popular Walking in a Winter Wonderland.
Each choir's performance was videoed and sent to Water City's editing elves who  have woven their magic to combine each school's individual efforts into a giant virtual choir.  The finished festive film will be launched – on YouTube (https://www.youtube.com/channel/UCcdOXjmmIRw5yINCBnGFR5w?guided_help_flow=5) – at midday on Friday (December 11th.)
The charity has run a children's music festival at the Tower of London since 2013, involving nearly 2000 pupils each summer. Because of this year's Pandemic, they invited the youngsters who were going to sing at the Tower to form a virtual choir and produced their first Online event in July.
https://www.youtube.com/watch?v=Ct8RMos3rYk
Artistic Director, Michael Bochmann, MBE – a virtuoso violinist – says the success of the summer video encouraged them to go Online at Christmas for the first time.
"We are a small charity and our only aim is to instil a love of music in young people that will remain with them for the rest of their lives. We think it is an enormous cause for good."
He added: "We only started seven years ago and from small beginnings in the West Country and London, we are now ambitious to become a truly nationwide charity.  Of course, we were disappointed when COVID19 led to the cancellation of our flagship event at the Tower, but the fact that we had to turn schools away from appearing in the Online video made us realise we had struck a positive chord."
"What we are calling our Children in Wonderland event is already a great success judging by the huge number of schools taking part, and we hope in 2021 we can have a live event not only at the Tower but also at another inspiring venue next Christmas."
PRESS NOTES: The Children in Wonderland video is available to media outlets. A number of schools have also agreed that their pupils can be interviewed and filmed in order to tell the story of the event. Michael Bochmann is available too.
Media enquiries should be made to Robert Cole on 07768 464864 or crobcole@btinternet.com
Sharing the joy of music-making with everyone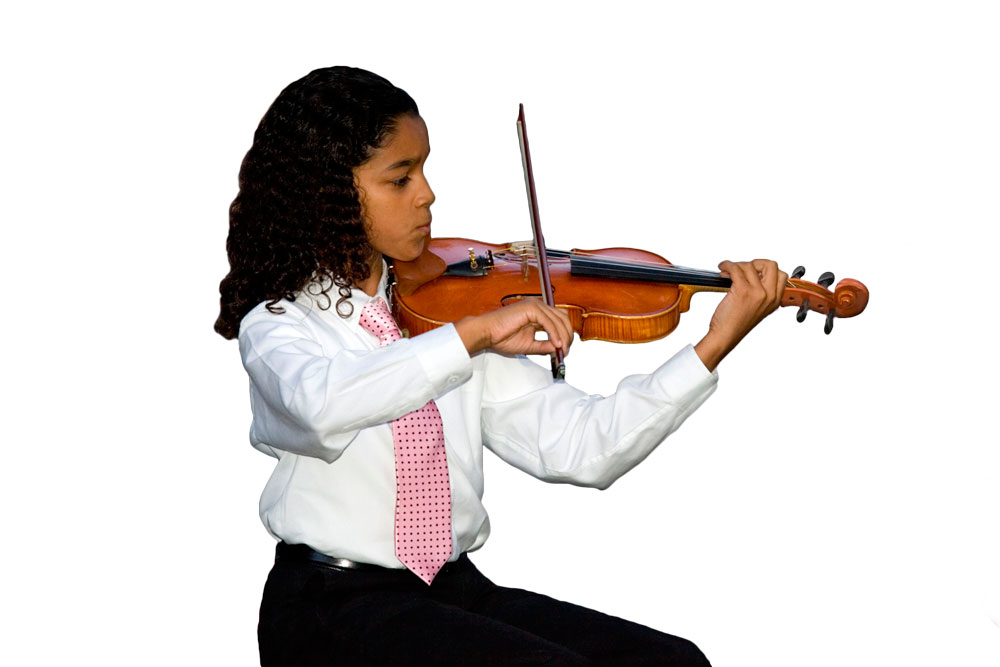 Water City Music inspires young musicians to perform at striking venues across the UK.
Led by artistic director Michael Bochmann MBE, we bring together musicians across the whole spectrum of abilities and experiences to enjoy playing together, and learning from one another.
Every Summer since 2013, children from across London have performed at the Water City Music Tower of London Festival, supported by professional players, music students and music teachers. Growing from strength to strength each year, 2019 saw 1800 children from 22 London Boroughs came together in music groups of all varieties and ensemble choirs.
The year-round series of Oasis concerts, principally at St George The Martyr in Southwark, help children to prepare for the Tower festival.
Building on the success of our London programme we are now expanding into other parts of the uk, with our first event in Gloucester at the Tall Ships and Adventure Festival in 2019.
Now in its seventh year, in 2019 our flagship Water City Music at the Tower of London Festival held in June involved over 2,000 musicians and 80 schools performing for huge numbers of daily visitors at the spectacular settings around this iconic building including the White Tower, the Bowling Green and The Wharf. The 2020 Festival is unfortunately cancelled due to the Covid-19 pandemic, but we plan to be back again in June 2021.
Other London events and educational programmes take place throughout the year and an increasing series of events is now being planned across other UK water cities. Our newest major eventwas at the Gloucester Tall Ships and Adventure Festival in May 2019.
Music workshops delivered in schools
Children performing at the Tower of London in 2018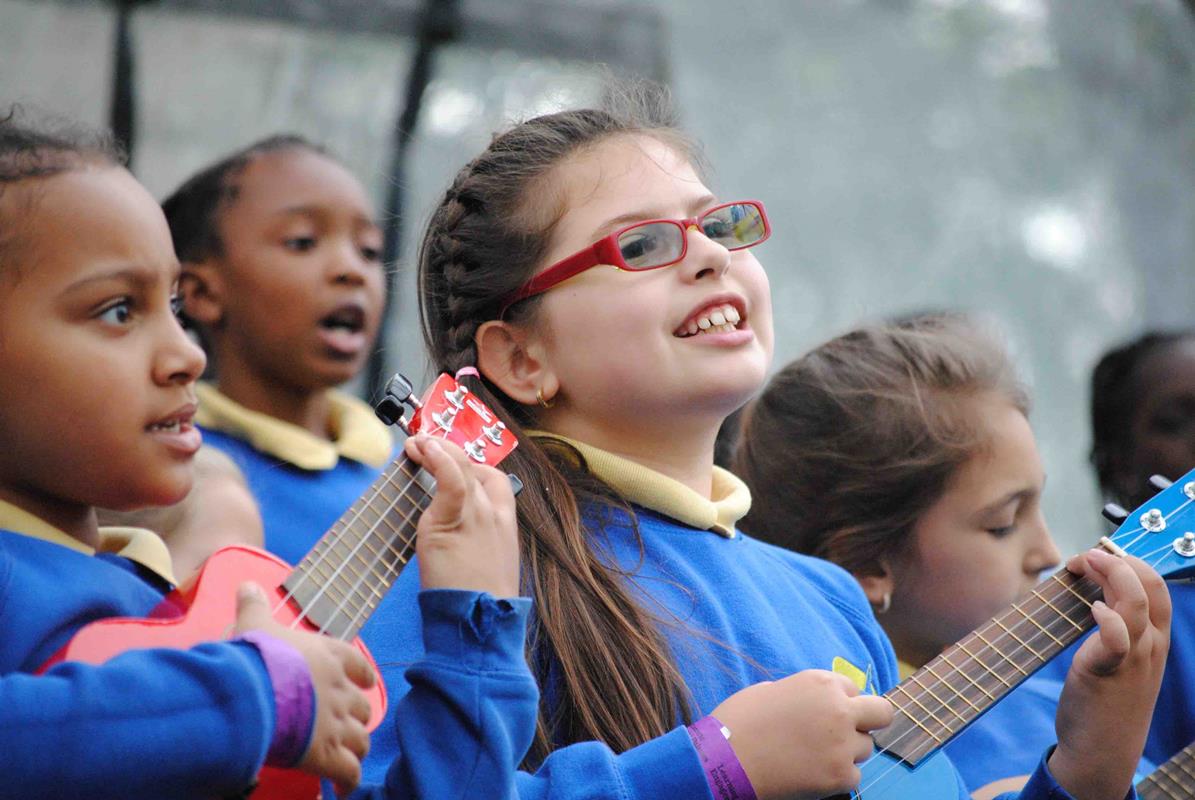 Music is like water; it is everywhere and can flow almost anywhere. And just a small drop can allow unexpected things to grow.
When people make music together it can transform them collectively and as individuals in every area of their lives. Everyone, whether child or adult, student, amateur or professional learns from one another, in mutually beneficial musical relationships.
"Thanks for putting on an amazing concert. Thank you, Esther and Michael, for working with our children and giving them a fantastically enriching experience. The children were beaming. Wow. I can't wait for the next one!"
– Head of Music, James Woolfe Primary School and Centre for the Deaf
"Thank you so much for organising last Saturday's violin concert. It was such a great opportunity for my daughter. She really enjoyed it and felt very inspired by playing with real concert musicians. We loved it, too!"
"Water City Music embodies my ideal of egalitarian music-making, where musicians of all ages and stages enjoy performing together. Playing an instrument has transformed and enriched me throughout my life, and I am so happy to be part of a project that enables others to be touched by music, too."
– Esther Cavett, accompanist
"I thoroughly support this project and the inclusion of children in concerts so that different generations perform together. It is their future and the future of music."
– George Ewart, professional violinist
"Nothing inspires the fledgling musician more than combining with those to whom music is their calling, in front of an audience composed not only of peers and relatives, but the general public. I wish every success to Water City Music"
– Chris Yapp, Chairman, Oxfordshire Youth Music Trust
"Water City Music bridges the gap between generations of music-makers and the wider community"
Enabling Mentoring Inspiring
MICHAEL BOCHMANN: Artistic Director
ESTHER CAVETT: Associate Artistic Director
CAROLINE BELL: Administrator
RICHARD MALLETT: Tower of London Event Producer
Please use the buttons below.
Would you like to sponsor the Water City Music Festival of the Arts? Are you a school teacher who loves the idea of Water City Music coming to your classroom? Are you a musician who is keen to share your passion for music-making with others? We would be delighted to hear from you.